There's nothing like an execution—especially the execution of someone who is probably not guilty of the crime he was charged with—to give the lie to the claim that America is a "Christian nation."
There's no need to belabor the point. We don't turn the other cheek; we don't trust Samaritans, good or otherwise; we certainly don't love our enemies, and we are fully capable of turning a blind eye to all manner of injustices committed in our name, across the ocean or right in our backyard.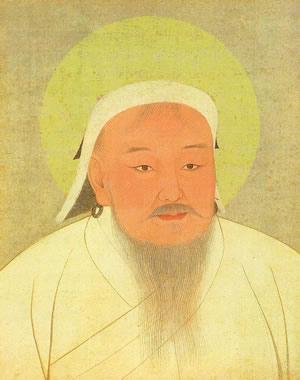 Oh, we can be generous—when we can spare it. We do feel sorry for starving children in far-off places, and kitties that face euthenization. But when push comes to shove, we Americans shove—and then some.
When faced with a difficult decision, one that tries their moral core, some people are guided by a simple question, invoking the name of the sweet, forgiving, loving person they profess to adore and strive to imitate. But due to a diabolical twist of the tongue, an unconscious communal speech defect, it comes out this way: "What would Genghis do?"